Hello, I'm Shannon Pineau…
and I'm a Dealing Representative with Sentinel Financial Management Corp. – an Exempt Market Dealer.
Now if that just made sense to you, you can likely jump ahead in my blog posts a little but if you're like most – you may not know a lot about private investing in the Exempt Market in Canada. And that's just fine because that's what I'm here for – to tell you all about it.
When you start looking for options to fill the higher risk "opportunity" portion of your portfolio – you'll soon find that there are MANY options to choose from.  From higher risk stock market plays, to foreign real estate investments, to network marketing, to investing in a friends & family venture, to various "get rich quick" schemes…there are no end to the possibilities.  Unfortunately,  the majority of investors don't have the time or the expertise to properly investigate these opportunities which can often lead to losses and an overall bad taste for higher risk investments.
There is a much better alternative though, and that is the Exempt Market.
Throughout my blog, I will cover all kinds of topics to explain the Exempt Market – in layman's terms – and I will try to keep it short, sweet and interesting.
Depending on your level of investing experience, you can decide how much time you want to spend in the Exempt Market 101 category. For those that are new to private investing overall, I really think this will give you a great introduction and for those who are more experienced, there will be lots of other topics to follow.
If  a higher risk/potentially higher reward investment is suitable for your portfolio – my goal will be to give you all of the information you need to consider the Exempt Market.
Armed with this information:
a) you can find those higher returns
b) you can clearly see the risks and rewards involved in achieving those higher returns
And back to my "most people don't have a lot of time" point – I also want to make sure you can find everything you need in one place.
Canada's Exempt Market can be a great place to find those excellent investment opportunities that haven't always been available to the average investor – BUT – there's more to the story!  If you want to continue on through all of my Exempt Market posts you can click on to the next one, "The Exempt Market – Why Is It Called That?"
I am very happy to have this strategy to offer to my clients.  If you want to talk more specifically about the Exempt Market issuers that I offer through my EMD, Sentinel Financial Management Corp. – contact me.
Thanks for reading!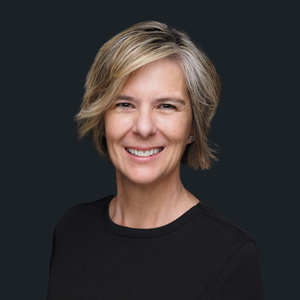 Shannon Pineau
Exempt Market Dealing Representative
E: spineau@sentinelgroup.ca
C: 403-872-4010
This blog post is intended for information purposes only and does not constitute an offer to sell or a solicitation to buy securities. No securities regulatory authority or regulator has assessed the merits of the information herein or reviewed the information contained herein. This blog post is not intended to assist you in making any investment decision regarding the purchase of securities. Rather, the Trust has prepared an offering memorandum for delivery to prospective investors that describes certain terms, conditions and risks of the investment and certain rights that you may have. You should review the offering memorandum with your professional adviser(s) before making any investment decision. This blog post and the accompanying offering memorandum are intended for delivery only to, and participation in the investment is restricted to, investors to whom certain prospectus exemptions apply, as described in the offering memorandum.
https://shannonpineau.com/wp-content/uploads/2020/02/spineau-blog-the-exempt-market-finding-opportunities-for-your-portfolio.jpg
1080
1080
Shannon Pineau
https://shannonpineau.com/wp-content/uploads/2023/06/shannonpineau_logoshannon_en.png
Shannon Pineau
2020-02-27 10:01:32
2023-11-26 17:14:24
The Exempt Market - Finding "Opportunities" For Your Portfolio