That's a good question – and the answer is no.  Not everyone is allowed to invest there.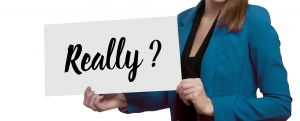 That usually surprises people a little as they think, "hmmm… it's my money, I should be able to invest it however and wherever I want."  That is not the case in Canada's Exempt Market though as there are restrictions when it comes to who can invest there – and also how much.  There are also very good reasons for these restrictions, which I will explain a little further in this post.
Overall, in order to invest in the Exempt Market, you have to be either "eligible" or "accredited".
You can read a previous post here to refresh yourself about these two terms and see where you fall. (The post will also tell you about investing possibilities if you are not eligible).  What it boils down to though, is that the majority of investors fall into the same category…
Eligible Investors
Here is a summary of an eligible investor in Canada:
Net worth of $400,000 or more

Annual income $75,000+ for the last 2 years and/or

Household annual income $125,000+ for the last 2 years
If you are "eligible", it means that you can't invest more than $100,000 in a 12-month period in the Exempt Market.
(Now, there are all kinds of caveats here because we would need to determine many things before you ever invested in the private markets, just to make sure it's "suitable" for you.  There are also recommendations as far as your overall allocation – but I will touch on these items a bit more later.)
For now, and for illustrative purposes though, those are the requirements to be an eligible investor and if you fit the bill, you can (likely) invest.
Accredited Investors
"Accredited" investors have an interesting history in the Exempt Market – and particularly over the last 20 years when the private markets became a little more mainstream and retail.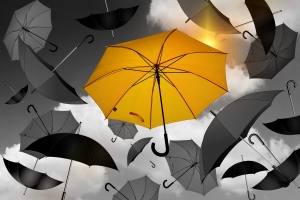 Once again, you can refresh yourself about the terms in a previous post but suffice it to say that "accredited" investors have a higher net worth than "eligible" investors and generally have no restrictions regarding how much they can invest in the Exempt Market or how often.  The general premise being that they have the financial knowledge necessary to make wise investment decisions and can evaluate a private investment offering accordingly.
The truth of the matter is though, that just because someone has reached accredited status, doesn't necessarily mean that they know anything at all about the Exempt Market or have any experience there.
Over the last decade, I would venture to say that there were many accredited investors that were over allocated into Exempt Market investments – because they didn't fully understand the Exempt Market itself or the higher level of risk involved. 
It is only through time and experience, particularly because the Exempt Market is still so new to the majority of investors, that we can see the best recommendations to make when it comes to private investing.  That's also why it's important to find an experienced Dealing Representative to work with.  They will understand the importance of treating an accredited investor, with little or no Exempt Market experience, with care.
Is the Exempt Market Suitable for You?
If you are eligible or accredited, you can invest in the Exempt Market but that leads to the next step in the process which is – determining if these types of investments are "suitable" for you.  This would involve some discussion of course but I'll give you a general sense of the information I would be gathering, including things like: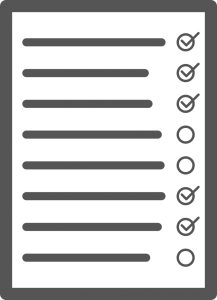 – Your age
  – Your time horizon to retirement (or maybe you're already there)
  – Your risk tolerance
  – Your financial objectives overall
All of these things help me determine if higher risk, Exempt Market investments are suitable for you and your portfolio and – if they are – how much you should invest there.
How Much Should You Invest in the Exempt Market?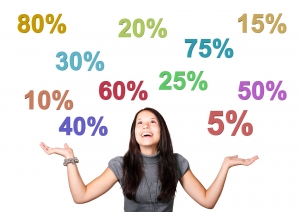 For eligible investors there are strong recommendations that you not invest more than 20% of your overall investment portfolio in the Exempt Market.
This can vary though depending on your own circumstances and you might find that, once you understand the higher risk nature of the private markets, this percentage could be  much lower, and a private investment might not be suitable at all for your portfolio.
You may also find that, if you have many years left until retirement, these investments can be an excellent choice to fill the higher risk/(potentially) higher return portion of your portfolio.
To Sum Up
I'm sure there are times when you reach the end of my posts and feel a little trepidation about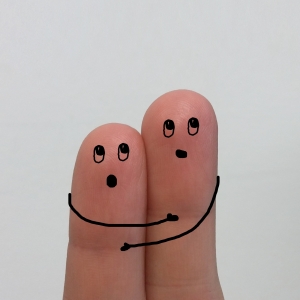 making a private investment in the Exempt Market.  And that's okay because my goal is to educate investors and it's always best to start the conversation with absolute clarity about the risks involved.
It's higher risk, it is difficult to get your money back before the end of the term because there is no secondary market to sell your securities and private companies do go through restructures and some fail all together.
There are definitely losses that have happened and there will be losses again in the future.
BUT…
Always Leave on a Positive Note…
There are also excellent private investment opportunities in the Exempt Market, with well above average returns and profit-sharing opportunities available.  With higher risk comes the potential for higher returns and there have been many successful projects and funds that have done very well for investors.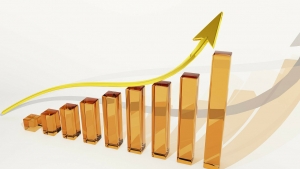 The most important thing is to work with an experienced professional in the industry that works for a very reputable Exempt Market Dealer.  This will go a long way to helping you understand the private markets, helping you find excellent investment opportunities, helping you find strong issuers that offer the investments and having a high level of diligence done on these issuers.
All of these items plus a good understanding of the Exempt Market as a whole will go a long way to ensuring your own success in private investing!
And on that note, I'll tell you why I feel the Exempt Market is "One of Your Best Options to Make Higher Returns".
I appreciate you reading my post and please contact me anytime.  I would welcome the opportunity to talk further.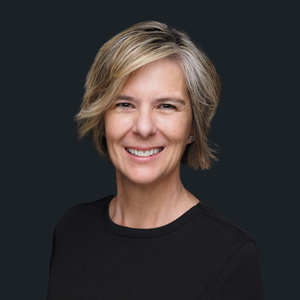 Shannon Pineau
Exempt Market Dealing Representative
E: spineau@sentinelgroup.ca
C: 403-872-4010
P.S. "Who Can Invest in Canada's Exempt Market" is a big topic and I didn't touch on:
Eligibility requirements by province.
Foreign persons that live outside of Canada wanting to invest.
I will cover these topics in upcoming posts but you can always contact me to find out more.
This blog post is intended for information purposes only and does not constitute an offer to sell or a solicitation to buy securities. No securities regulatory authority or regulator has assessed the merits of the information herein or reviewed the information contained herein. This blog post is not intended to assist you in making any investment decision regarding the purchase of securities. Rather, the Trust has prepared an offering memorandum for delivery to prospective investors that describes certain terms, conditions and risks of the investment and certain rights that you may have. You should review the offering memorandum with your professional adviser(s) before making any investment decision. This blog post and the accompanying offering memorandum are intended for delivery only to, and participation in the investment is restricted to, investors to whom certain prospectus exemptions apply, as described in the offering memorandum.
https://shannonpineau.com/wp-content/uploads/2022/04/spineau-blog-can-anyone-invest-in-canadas-exempt-market-1.jpg
1080
1080
Shannon Pineau
https://shannonpineau.com/wp-content/uploads/2023/06/shannonpineau_logoshannon_en.png
Shannon Pineau
2022-04-15 18:37:36
2023-11-26 23:15:00
Can Anyone Invest in Canada's Exempt Market?