What To Do If You Experience a Loss In The Exempt Market
The Exempt Market is higher risk and so it can be expected that, at some point in time, you may experience an investment loss.  Whether it is a large or small investment though, losses can be very hard to deal with.
This is particularly true in the Exempt Market for a couple of reasons:
First, when an issuer runs into trouble, the losses can be quite significant.
Second, more often than not, losses can take a significant amount of time to realize.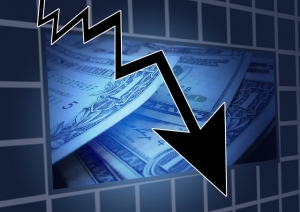 With a stock, even if you are in a negative situation, you can still sell the stock and realize the loss.  You will likely still feel the same dismay at having lost money but it has happened and you can move on.  With private securities in the Exempt Market, the process can take a long time to wind everything down and crystallize what (if anything) you will be receiving back.  This tends to make it feel even worse because you continue to feel the loss through the whole wind up process.
So, if things don't go as planned and you lose money in the Exempt Market, should you continue to invest there in the future? 
There's a lot to take into consideration, and I'm here to help.
I'm going to lay it all out for you here – the pros, the cons – and then also make some recommendations based on your own particular situation.  After that, I feel you will be fully armed with the information you need to make an informed choice about your private investments.
FIRST STEP – REASSESS WHERE YOU ARE AT
Things change over time and it's likely that your situation now is different than when you originally invested.  Here are 3 key things to consider right from the start:
YOUR FINANCIAL STATUS
It's certainly possible that there have been some changes here, particularly related to the economy over the last few years.
This review is important both to determine if you have funds available that you'd like to invest and also to determine if your "eligible" or "accredited" investor status has changed.
YOUR CURRENT ALLOCATION TO THE EXEMPT MARKET
In the past, there were not a lot of guidelines here – for Dealing Representatives or Investors. There were no investment caps and no formal recommendations about how much an eligible investor should place in Exempt Market securities.  There was also not a lot of history yet to guide these decisions.
In today's Exempt Market, the Exempt Market Dealers make these recommendations for investors and WhiteHaven Securities (my EMD) recommends that "eligible" investors not invest more than 30% of their net financial assets in private securities (and that amount can be much less).  And of that 30%, not more than 10% in one particular investment.
With these percentages in mind, we can figure out how much of your current portfolio is made up of Exempt Market securities and then adjustments can be made as needed.
YOUR CURRENT SITUATION & FINANCIAL OBJECTIVES
Some of the key things to look at here are your age, your time horizon for investing and your risk tolerance.
It's important to reassess the first two if you are nearing (or in) retirement, and very important to reassess your risk tolerance. It may have changed now that you have experience in the market and have seen some of the challenges over the years.
MY RECOMMENDATIONS AT THIS STAGE:
Taking this all into consideration, and looking at your own personal situation, I would be happy to sit down with you and make recommendations any time at your convenience.
But even if you are just going to read this post, I think you will be able to determine yourself if your situation has changed significantly in any or all of the areas discussed above.  Here's what I recommend:
If your allocation to the Exempt Market is higher than 30% or even just more than you are currently comfortable with, and/or you are in retirement and looking for shorter term investments with instant liquidity and much lower risk, it is time to start diversifying out of the Exempt Market.  (P.S. If you land in this category, you can stop here and reach out to me.  I'll meet with you, we can look at your whole picture and find some solutions to re-balance.  You're also welcome to read on though – particularly if you feel you might want to revisit the Exempt Market in the future).
If your current higher risk allocation is less than 30% of your overall financial portfolio, and you still have some years ahead to save for retirement, you may want to consider investing more in the Exempt Market. 
SECOND STEP – REASSESS YOUR OPINION OF THE EXEMPT MARKET  OVERALL
Even though you can invest more in the Exempt Market, after experiencing a loss, you might question why you would want to.
This is where I come in to help because I've been in the private investment markets for a long time and I believe I can put it all in perspective and also tell you about a lot of positive things that have happened over the years for investors:
THE FIRST THING TO REMEMBER IS THAT INVESTING HAS RISKS. INVESTMENTS LOSE VALUE OR FAIL.  INVESTORS CAN LOSE MONEY
This is true of almost any type of investment and particularly in a high-risk market.  There will be gains and there will be losses as this is the nature of investing.
FORTUNATELY, THE EXEMPT MARKET CONTINUOUSLY EVOLVES & IMPROVES
Private investing is still very new to the average "eligible" investor. Generally, the ability to invest privately became mainstream around 2005 – 2008 and then came back strongly in 2011/2012.  To read a very Brief History of the Exempt Market click here but suffice it to say that every failed issuer and investment leads to the market becoming stronger and more transparent for investors.
YOUR EXPERIENCE IS INVALUABLE
You've gained experience in a market that can be very lucrative and is still largely unknown. This experience will take you forward and help you evaluate new opportunities.
TODAY'S EXEMPT MARKET OFFERS ISSUERS THAT ARE EXPERIENCED WITH STRONG TRACK RECORDS

Nothing is ever guaranteed but in this ever evolving market, investors now have access to some of the best investment opportunities that are available in this higher risk space.
DIVERSIFICATION IS KEY
Spreading your capital out among several issuers helps to mitigate your risk. With multiple, strong, experienced issuers in this market now, that is easier to do.
TODAY'S EXEMPT MARKET OFFERINGS HAVE A LOT MORE OPTIONS
Regular returns
Early redemption options
Various terms
Different industries instead of such a huge focus on real estate
YOU HAVE AN EXPERIENCED DEALING REPRESENTATIVE WHO WORKS WITH A STRONG EMD
This becomes extremely important as time goes on. A strong EMD will perform extensive diligence on the issuers and investments and have a track record to prove that.  An experienced Dealing Rep will have seen all sides of the Exempt Market and will always work in your best interests.
MY RECOMMENDATIONS AT THIS STAGE:
If a higher risk product is still suitable for a portion of your portfolio – the Exempt Market is, in my opinion, one of the best places to find the higher returns you're looking for.  Here's why.
TO SUM UP
Any type of investment loss can be hard to take but hang in there, reassess, re-evaluate and let me help you find the best opportunities to take your portfolio forward to retirement.
I really appreciate you reading my post!  If you would like to talk further, with no obligation, please contact me today.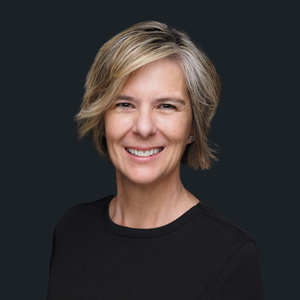 Shannon Pineau
Exempt Market Dealing Representative
E: spineau@sentinelgroup.ca
C: 403-872-4010
This blog post is intended for information purposes only and does not constitute an offer to sell or a solicitation to buy securities. No securities regulatory authority or regulator has assessed the merits of the information herein or reviewed the information contained herein. This blog post is not intended to assist you in making any investment decision regarding the purchase of securities. Rather, the Trust has prepared an offering memorandum for delivery to prospective investors that describes certain terms, conditions and risks of the investment and certain rights that you may have. You should review the offering memorandum with your professional adviser(s) before making any investment decision. This blog post and the accompanying offering memorandum are intended for delivery only to, and participation in the investment is restricted to, investors to whom certain prospectus exemptions apply, as described in the offering memorandum.
https://shannonpineau.com/wp-content/uploads/2018/12/pws-blog-6-what-to-do-if-youve-experienced-a-loss-in-the-exempt-market-featured-image.jpg
426
640
Shannon Pineau
https://shannonpineau.com/wp-content/uploads/2023/06/shannonpineau_logoshannon_en.png
Shannon Pineau
2022-03-15 14:51:25
2023-07-07 12:37:13
What To Do If You Experience a Loss In The Exempt Market