The "Exempt Market" is a relatively new term for investors and many aren't even sure what it means. In the past we referred to it as the "private" or "alternative" market and many of the companies involved were doing real estate-based investments.
It All Starts With The Prospectus
To explain the Exempt Market in simple terms – if a business in Canada wants to raise capital they generally do so through a prospectus offering.  Most people will have heard this term in the past and I've included a lengthier definition link for anyone who hasn't.
Basically, a prospectus details everything about the business itself and the securities they plan to offer to the public.
Doesn't Everyone Use a Prospectus If They Want To Raise Capital?
To sell securities under a prospectus is very costly and onerous and not all businesses want to raise capital in this manner. Smaller, private companies that are looking to expand may not want to take on the process, time frame or expense of creating a prospectus. There are also many companies that want to raise capital but have no interest in taking their business public.
So, If a Privately Owned Company Wants to Raise Capital but Doesn't Want to File a Prospectus, What Can They Do?
They can rely on an "exemption" to the prospectus requirements.
The most common exemptions include:
 – Selling only to accredited investors
 – Selling only to family friends and business associates
 – Selling a minimum of $150,000.00 per transaction
 – Issuing an Offering Memorandum (which allows "eligible" investors to participate – more on that in another post)
To Sum Up
Companies that raise capital from investors using one of these prospectus "exemptions" make up the Exempt Market.
Another question you may have on your mind is "Why Haven't I Heard of the Exempt Market Before?"  Click through to find out!
I really appreciate you reading my post!  If you would like to talk further, with no obligation, please contact me today.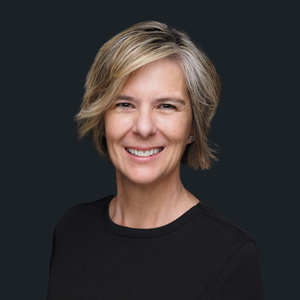 Shannon Pineau
Exempt Market Dealing Representative
E: spineau@sentinelgroup.ca
C: 403-872-4010
This blog post is intended for information purposes only and does not constitute an offer to sell or a solicitation to buy securities. No securities regulatory authority or regulator has assessed the merits of the information herein or reviewed the information contained herein. This blog post is not intended to assist you in making any investment decision regarding the purchase of securities. Rather, the Trust has prepared an offering memorandum for delivery to prospective investors that describes certain terms, conditions and risks of the investment and certain rights that you may have. You should review the offering memorandum with your professional adviser(s) before making any investment decision. This blog post and the accompanying offering memorandum are intended for delivery only to, and participation in the investment is restricted to, investors to whom certain prospectus exemptions apply, as described in the offering memorandum.
https://shannonpineau.com/wp-content/uploads/2022/01/spineau-blog-the-exempt-market-why-is-it-called-that.png
1080
1080
id3tech
https://shannonpineau.com/wp-content/uploads/2023/06/shannonpineau_logoshannon_en.png
id3tech
2022-01-15 13:09:33
2023-11-26 17:50:39
THE EXEMPT MARKET – Why Is It Called That?