How To Make an Exempt Market Investment Using RRSP or TFSA Funds
Most Exempt Market issuers allow you to invest using registered funds.  This includes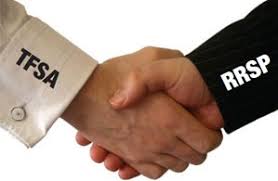 RRSP's, TFSA's, RESP's, RIF's, LIRA's and LIF's.
A common misconception among investors is that they will have to pay taxes on their registered funds if they use them towards an Exempt Market  investment opportunity.  This is not the case as the funds are transferred between accounts and never leave the registered umbrella.
Here is the process:
– We use Olympia Trust Company for all of our clients that want to use registered funds to invest.  Clients can now open a self-directed registered account online at Olympia Trust.
– Once the account is open, you can make a new contribution, transfer existing funds from another institution or a combination of the two.
– Once the required funds are in your account at Olympia Trust, then it is a matter of completing documents to make an Exempt Market investment.
– Olympia Trust charges an annual account fee of $175.00 + GST and then anytime you make a private investment there is a purchase fee of $75.00 + GST.
This brings us to the next question…
Should You Invest In The Exempt Market Using Registered Funds?
In the Exempt Market, everything comes down to suitability, meaning – Are these types of investments suitable for you and your portfolio?  There are many things to consider here including your age, your time horizon, your risk tolerance and your financial goals.
Contact me today and we can talk more about this and decide if the Exempt Market is suitable for a portion of your portfolio.
Shannon Pineau
Exempt Market Dealing Representative
E: shannon@whitehaven.ca
C: 403-872-4010
shannonpineau.com
This blog post is intended for information purposes only and does not constitute an offer to sell or a solicitation to buy securities. No securities regulatory authority or regulator has assessed the merits of the information herein or reviewed the information contained herein. This blog post is not intended to assist you in making any investment decision regarding the purchase of securities. Rather, the Trust has prepared an offering memorandum for delivery to prospective investors that describes certain terms, conditions and risks of the investment and certain rights that you may have. You should review the offering memorandum with your professional adviser(s) before making any investment decision. This blog post and the accompanying offering memorandum are intended for delivery only to, and participation in the investment is restricted to, investors to whom certain prospectus exemptions apply, as described in the offering memorandum.
https://shannonpineau.com/wp-content/uploads/2019/01/pws-blog-7-how-to-make-an-exempt-market-investment-using-rrsp-or-tfsa-funds-featured-image-e1583729231540.jpg
171
295
Shannon Pineau
https://shannonpineau.com/wp-content/uploads/2018/08/logoshannonen.png
Shannon Pineau
2022-04-01 16:53:46
2023-02-20 22:37:10
How To Make an Exempt Market Investment Using RRSP or TFSA Funds