PRIVATE WEALTH STRATEGIES – The Great Investing Alternative
At some point in their investing career, many investors will go looking for different options.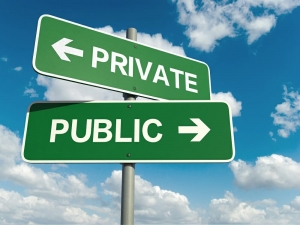 They want some alternatives to the "usual fare" of mutual funds and GIC's and, in particular, they are looking for:
– Higher, more consistent returns
– Investments that don't necessarily correlate with the public stock markets
Essentially, when you are in mainstream investments you tend to get mainstream results.
When everyone is invested in the same thing, the returns can be quite similar, and there is very little room for industry professionals to step outside of the box in order to achieve a better result.  I am speaking very generally here but I think you will understand the premise.
More importantly, when you are in the public markets, it can be very difficult to maintain any consistency with your investments.
There can be a lot of market volatility, particularly with all of the unrest – both politically and economically – in the world today.  This lack of consistency makes it difficult to grow your portfolio over time and it also makes it very difficult for seniors who are drawing on their investments to maintain their income levels.
One of the most common concerns that I hear from clients is that they wonder if the market will crash and, if it does, how long the downturn will last.
Private Wealth Strategies can be a great alternative for your investment portfolio.
I am very happy that you found my website in your search for new investment options.  I have a lot of information that I can give to you but I definitely don't want to overwhelm you!
The Private Investment Markets are new to most investors so you can look through my blog for any information you like.  In order to keep things simple through this introduction though, I've put links at the bottom of each post if you want to go in order:)
Let's start with the basics…"Public vs. Private Investment Markets – What's The Difference?"
I really appreciate you reading my post!  If you would like to talk further, with no obligation, please contact me today.
Shannon Pineau
Exempt Market Dealing Representative
E: shannon@whitehaven.ca
C: 403-872-4010
shannonpineau.com
This blog post is intended for information purposes only and does not constitute an offer to sell or a solicitation to buy securities. No securities regulatory authority or regulator has assessed the merits of the information herein or reviewed the information contained herein. This blog post is not intended to assist you in making any investment decision regarding the purchase of securities. Rather, the Trust has prepared an offering memorandum for delivery to prospective investors that describes certain terms, conditions and risks of the investment and certain rights that you may have. You should review the offering memorandum with your professional adviser(s) before making any investment decision. This blog post and the accompanying offering memorandum are intended for delivery only to, and participation in the investment is restricted to, investors to whom certain prospectus exemptions apply, as described in the offering memorandum.
https://shannonpineau.com/wp-content/uploads/2020/02/pws-blog-9-private-wealth-strategies-the-great-investing-alternative-featured-image.jpg
1279
1920
Shannon Pineau
https://shannonpineau.com/wp-content/uploads/2018/08/logoshannonen.png
Shannon Pineau
2020-02-12 12:53:55
2023-02-20 23:08:41
PRIVATE WEALTH STRATEGIES - The Great Investing Alternative