How "Most" People Invest Their Money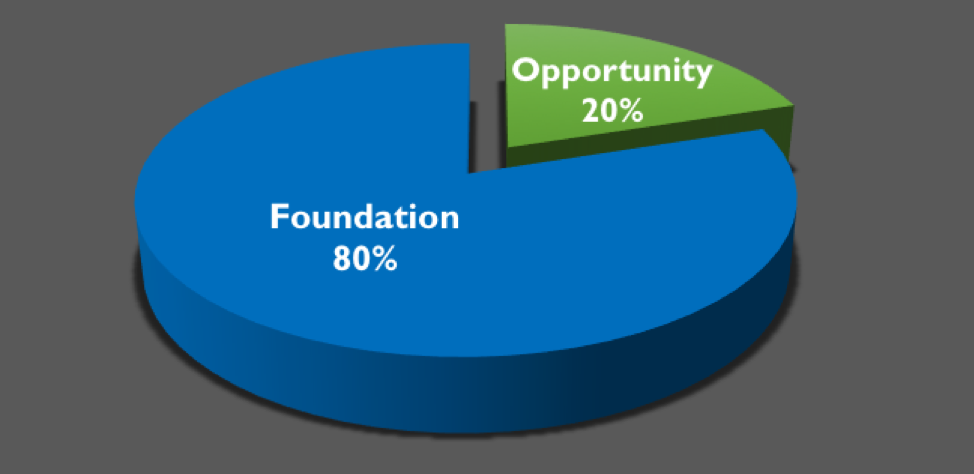 In my last post I talked about a very simple approach to investing – using the "foundation" of your portfolio for stability and the "opportunity" portion of your portfolio for potentially higher risk/higher reward investments.
There are so many choices when it comes to investing your money and this is where investors often become overwhelmed and, in many cases, fearful.  They don't have a lot of time to learn about investing and they don't want to make any mistakes and potentially lose their money.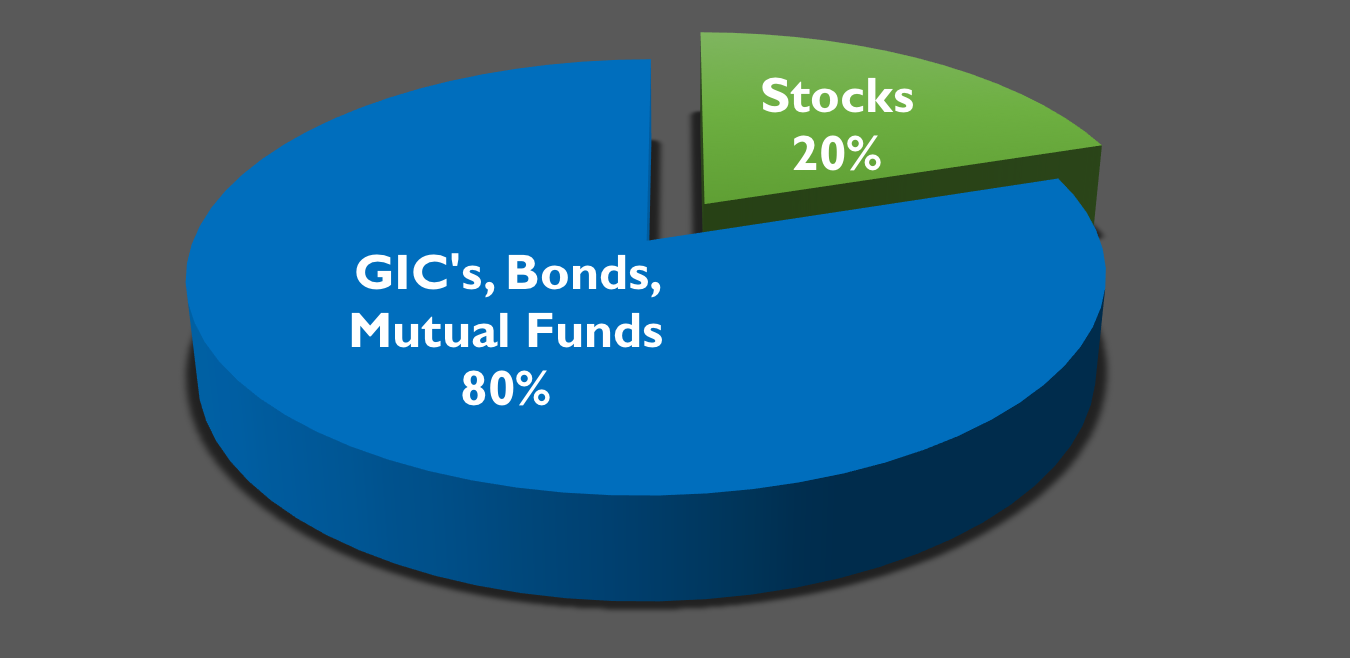 Because of this, most average investors stick to the Public Investment Markets and fill the "foundation" portion of their portfolio with mutual funds, bonds and GIC's – and then look at a few individual stocks for the "opportunity" portion. ***
The main challenge in this plan is that mainstream investments often equal mainstream results.
And while investors want to keep their money safe, at the same time they want to make a good, consistent return on their investments so that they can fund an excellent retirement!
What is the alternative?
The alternative is to invest in Private Wealth Strategies and I'll show you what "An 80/20 Approach Using Private Wealth Strategies" might look like.
***(There can be many variations here – particularly if you have a little more experience with investing.  You might have things like investment real estate in your "foundation" and you could have any number of higher risk ventures within your "opportunity" allocation.  I'm being very general in this post because I feel a great many investors fall into a fairly basic overall investing plan.  And in my opinion – it is ALL good because people are saving, they are investing and they are learning a lot along the way.  And now you're expanding your knowledge even further with Private Wealth Strategies!)***
I really appreciate you reading my post!  If you would like to talk further, with no obligation, please contact me today.
Shannon Pineau
Exempt Market Dealing Representative
E: shannon@whitehaven.ca
C: 403-872-4010
shannonpineau.com
This blog post is intended for information purposes only and does not constitute an offer to sell or a solicitation to buy securities. No securities regulatory authority or regulator has assessed the merits of the information herein or reviewed the information contained herein. This blog post is not intended to assist you in making any investment decision regarding the purchase of securities. Rather, the Trust has prepared an offering memorandum for delivery to prospective investors that describes certain terms, conditions and risks of the investment and certain rights that you may have. You should review the offering memorandum with your professional adviser(s) before making any investment decision. This blog post and the accompanying offering memorandum are intended for delivery only to, and participation in the investment is restricted to, investors to whom certain prospectus exemptions apply, as described in the offering memorandum.
https://shannonpineau.com/wp-content/uploads/2020/02/pws-blog-12-how-most-people-invest-their-money-featured-image.png
1280
1920
Shannon Pineau
https://shannonpineau.com/wp-content/uploads/2018/08/logoshannonen.png
Shannon Pineau
2020-02-12 14:16:49
2023-02-20 23:04:48
How "Most" People Invest Their Money